E-cards aren't a novelty anymore – they're an essential. These days, many of us simply can't afford the money or the time it takes to go out and look for a conventional birthday card. Even if we could, the market wouldn't be out there to support us. Traditional greeting card companies are falling into administration in their droves right now and it's got everything to do with the relentless progression of technology, say experts at the national Greeting Card Association. Unsurprisingly, the e-card industry is flourishing, with more and more people turning to electronic birthday wishes, fathers day sentiments and get well messages every single day.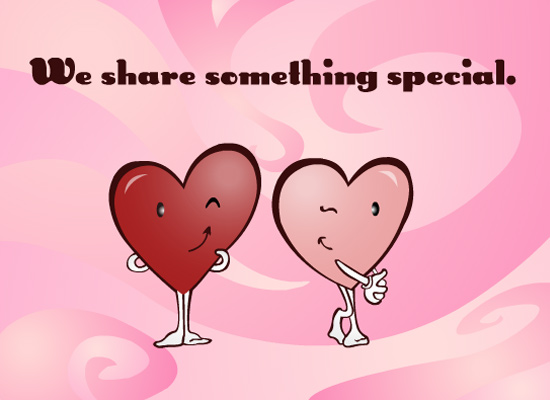 If you haven't yet jumped on the e-card bandwagon – it's definitely time you did. You don't want to get left behind licking envelopes and buying second class stamps, while the rest of us are choosing and sending greeting cards in minutes, says TechCrunch.com journalist Alexis Tsotis. It is the vast range of possibilities that makes the e-card industry so wonderfully appealing – it's the opportunity for personalisation. For a very small price, most e-card companies will give you free reign to mix and match templates, images, colours, animations and text captions. Never again will you be stuck with a birthday card that has no relevance to the person you're planning to give it to. Go on, give e-cards a try. You won't regret it.
If you're the type of person who relishes the chance to be creative, only to realise that you've got no idea where to start – never fear. Here's a guide to some of the funniest e-card captions that people have come up with over the years. Feel free to use and claim ownership over as many of these as you like.
'Happy Anniversary Of Your 29th Birthday' – because some people really aren't happy about turning 30.
'Happy 24 Hours Of Constant Facebook Notifications Day' – at least you know that you're loved, right?
'May You Live To Be So Old That Your Driving Terrifies People' – because we all secretly want to be one of those drivers who's so old he doesn't care anymore.
'However Old You Are Is The New Thirty' – because lies can be a good thing too.
'At Least You're Not As Old As You Will Be Next Year' – there's nothing wrong with a bit of honesty, is there?
'Happy Birthday To A Very Special Cougar' – because everybody has a useful set of skills.
'I Don't Remember Or Care How Old You Are, Let's Just Celebrate Like You're 21' –because nobody wants to grow up.
'I Hope You Receive The Same Attention Today As You Demanded On Your Birth' – a great card for a mother to send her child.
'Today's The Anniversary Of Your Being Expelled From Your Mother's Uterus' – just to rub it in a little more.
'This Is The Perfect Day To Thank Me For Remembering Your Birthday' – a little sarcasm goes a long way.
'Age Is Just A Number That Defines How Happy, Attractive & Able Bodied You Are' –oh, how nice. Wait a minute.
'I Hope You Like This Birthday E-Card Better Than Last Year's Birthday Text Message' – because nothing says I love you like a birthday text message.
'Sorry You Have To Scroll So Far Down The Menus On Websites To Choose Your Birth Year' – because it's a burden for us all.
'Let's See Magic Mike For Your Birthday. Unless You'd Rather Objectify Men In Person' – one for the ladies.
'Growing Old Is Mandatory. Growing Up Is Optional' – never has a truer statement been spoken.
Author Bio: Kevin Maddox is a professional animator and designer of e-cards. He recommends Katie's Cards for a great selection of top quality birthday e-cards and messages. Kevin can be found blogging about different birthday celebrations.